Quality Goes in Before the Name Goes on

Sherry Ball & Shelley Bradford

bouncingballaussies@gmail.com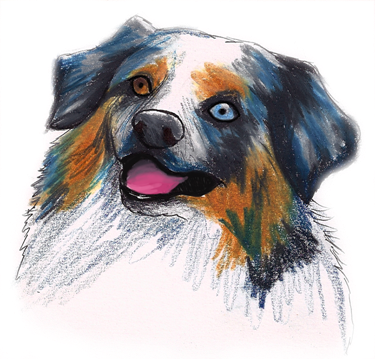 "Always giving thanks in all things..." Eph 5:20



Bouncing Ball Aussies

is a small hobby breeding kennel. We live in an area, surrounded by horse farms and ranches. Through the years, our dogs have had many successes in all areas of competition. National Specialty winners, multiple Best In Show, Best of Breed and Group wins, HIT Obedience, Agility and Herding. We have sent our dogs to other countries where they have excelled to the fullest. We are thankful and proud of our accomplishments!

Australian Shepherds are in commercials, ads and various media. They have become popular not only for their beauty, brains and versatility...they are undoubtedly the

best family dog

one could own!! I have taught music for over 30 years. Breeding is like the 'art' of music. Sometimes the music becomes a

bestseller

and sometimes the music is

personal

and stays in your heart forever (the music is

just

for you). So, whether you want a 'top' winning show or performance dog OR a faithful companion, the Aussie will be whatever you want them to be.

There is only one thing more painful about learning from experience...that is

NOT

learning from your experience. Experience is a gift that only years can give. It is my honor and privilege to have had the experience of living with and loving this wonderful breed for over 30 years.

Thank you for visiting!! This website will be updated with pictures and 'news' periodically. Come back and come often to see what's happening at

BOUNCING BALL

.

© Photographs/art Copyrighted Bouncing Ball Aussies all rights reserved 2009-2017
Webdesign by sball creations
Come with us...
follow the

BOUNCING BALL
....headed to a new chapter!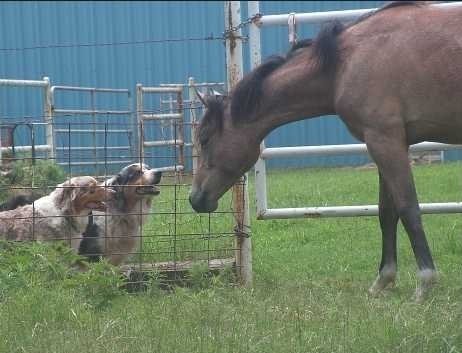 Thank you Kari for this awesome picture!!